IVR system
IVR (Digital Receptionist) is basically a way to route calls based on the choice your customer makes. Essentially, IVR is a series of pre-recorded messages that you create when setting up IVR. In the example below, when the customer calls your company, she is presented with an option of which department she would like to reach. In our example, Customer decided to talk to Customer Service Department by pressing 1. Customer's call then routed to the phones in customer service Department.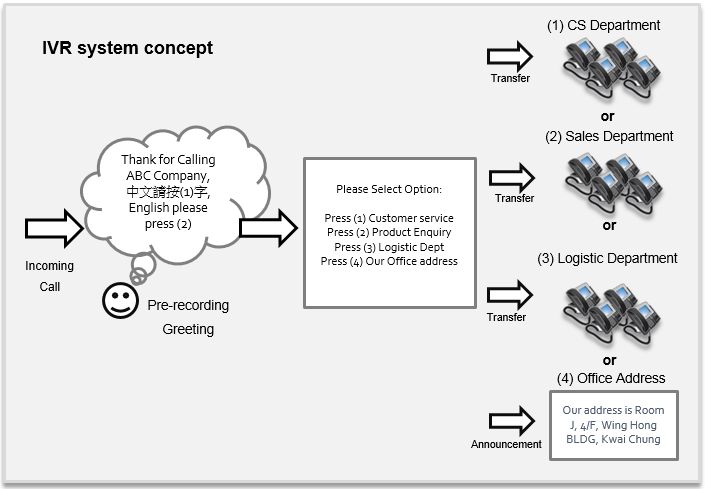 IVR system with Multiple Location
As you can see, IVR is very powerful feature that can be extremely helpful regardless of the size of your company.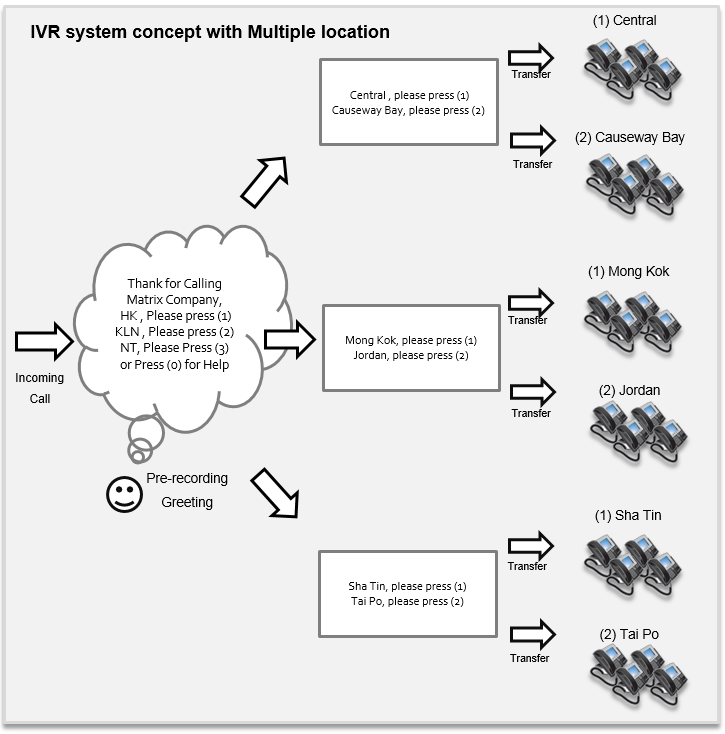 For more information:

Please contact our Solution Consultant at (852) 3900 1988
Email: info@hk-matrix.com